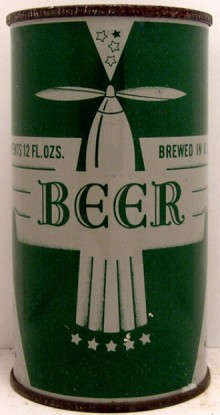 All Rights Reserved
Copyright © 2007 eBeerCans.com.
Beer
Seattle Brewing & Malting Co.
Seattle, WA
Can Type: Flat Top info
Can Class: Unknown info
Can Contents: 12 oz
Scarcity: 3.0 = Available info
IRTP Info: IRTP
Remarks: This can was also produced by two other breweries: Jacob Ruppert and Jos. Schlitz Brewing Co. This can is the IRTP version while the other version are the scarcer Withdrawn Free of Tax for Exportation versions that were distributed to U.S. military installations during WW II.