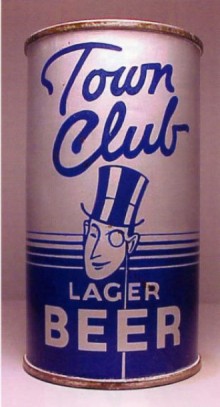 All Rights Reserved
Copyright © 2007 eBeerCans.com.
Town Club Lager Beer
Star Brewery Co.
Vancouver, WA
Can Type: Flat Top info
Can Class: Opening Instruction info
Can Contents: 12 oz
Scarcity: 4.0 = Elusive info
Remarks: There is another minor variation of this can that does not mention the brewery. It is much more scarce. Another version of this can was also brewed and filled by the Interstate Brewery Co. of Vancouver, Wash.