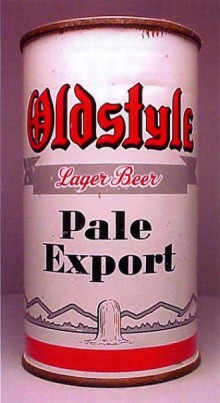 All Rights Reserved
Copyright © 2007 eBeerCans.com.
Oldstyle Pale Export Lager
Salem Brewery Association
Salem, WA
Can Type: Flat Top info
Can Class: Opening Instruction info
Can Contents: 12 oz
Scarcity: 8.0 = Rare info
Remarks: There is one minor variation of this can. Both variations were were manufactured and packed for the Silver Springs Brewing Co. of Port Orchard, Wash.