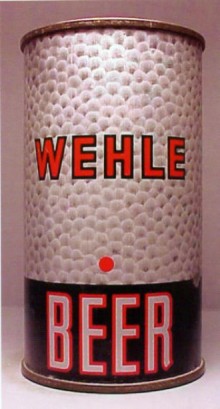 All Rights Reserved
Copyright © 2007 eBeerCans.com.
Wehle Beer
Wehle Brewing Co.
West Haven, CT
Can Type: Flat Top info
Can Class: Opening Instruction info
Can Contents: 12 oz
Scarcity: 8.0 = Rare info
Remarks: There is another minor variation of this can. This was the only instructional BEER can marketed by the Wehle Brewing Co. Their other cans were ALE.