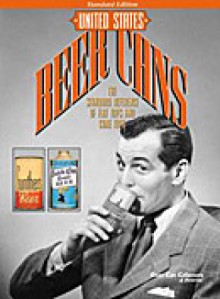 All Rights Reserved
Copyright © 2008 eBeerCans.com.
United States Beer Cans
from the

Beer Can Collectors of America
Pub. Date: 2001 / hardcover
Pages: 247 pages / full color
Price: $58.50 (shipping included)
[ COMING SOON! ]
This beer can book is the definitive reference guide containing over 7300 U.S. flat top and cone top beer can values and color photos. It was expertly researched and compiled by members of the Beer Can Collectors of America ( www.bcca.com ).
Learn how to build a collection, date beer cans and more! It's printed on bright durable stock, hardcover bound and features a colorful dust jacket. This book is a must for every serious beer can collector. I'd be lost without mine!