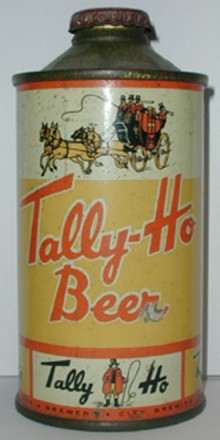 All Rights Reserved
Copyright © 2007 eBeerCans.com.
Tally Ho Beer
City Brewing Corp.
New York, NY
Can Type: Cone Top info
Can Class: Low Profile info
Can Contents: 12 oz
Scarcity: 8.0 = Rare info
Remarks: This conetop was produced in another Beer version as well as an Ale version. All of the label designs are scarce.