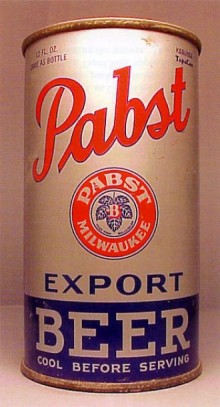 All Rights Reserved
Copyright © 2007 eBeerCans.com.
Pabst Export Beer
Premier Pabst Corp.
Milwaukee, WI
Can Type: Flat Top info
Can Class: Opening Instruction info
Can Contents: 12 oz
Scarcity: 5.0 = Very Elusive info
Remarks: There are (7) minor variations of this can as well as another version without the words "COOL BEFORE SERVING". All of the cans vary greatly in scarcity.