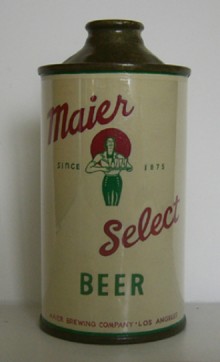 All Rights Reserved
Copyright © 2007 eBeerCans.com.
Maier Select Beer
Maier Brewing Co.
Los Angeles, CA
Can Type: Cone Top info
Can Class: Low Profile info
Can Contents: 12 oz
Scarcity: 8.0 = Rare info
Remarks: This is among the scarcest of the Maier cone tops. There are a handful of pristine examples known.