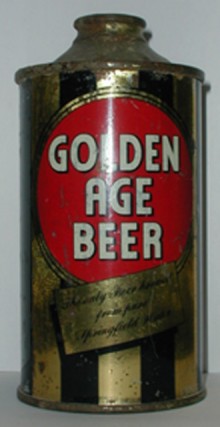 All Rights Reserved
Copyright © 2007 eBeerCans.com.
Golden Age Beer
Fernwood Brewing Co.
Lansdowne, PA
Can Type: Cone Top info
Can Class: Low Profile info
Can Contents: 12 oz
Scarcity: 9.0 = Very Rare info
Remarks: This is the identical label design they used for their Wolf's Beer. The brewery was only in business from 1934-1941.