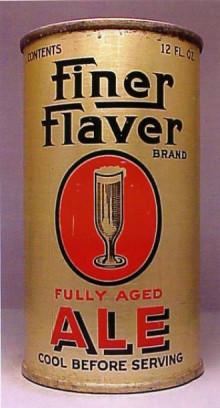 All Rights Reserved
Copyright © 2007 eBeerCans.com.
Fine Flaver Brand Ale
Monarch Brewing Co.
Los Angeles, CA
Can Type: Flat Top info
Can Class: Opening Instruction info
Can Contents: 12 oz
Scarcity: 10.0 = Unique info
Remarks: There is one other variation of this can and both cans may be the only quality examples known. There is also a BEER version.