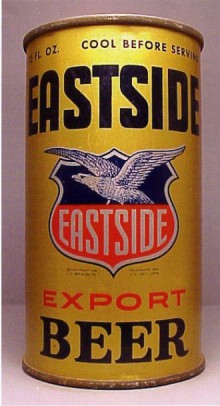 All Rights Reserved
Copyright © 2007 eBeerCans.com.
Eastside Export beer
Los Angeles Brewing Co.
Los Angeles, CA
Can Type: Flat Top info
Can Class: Opening Instruction info
Can Contents: 12 oz
Scarcity: 5.0 = Very Elusive info
Remarks: There are (6) variations of this can. One of them has a metallic gold background.