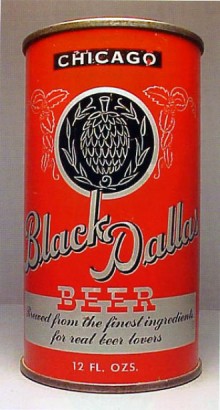 All Rights Reserved
Copyright © 2007 eBeerCans.com.
Black Dallas Beer
Manhattan Brewing Co.
Chicago, IL
Can Type: Flat Top info
Can Class: Opening Instruction info
Can Contents: 12 oz
Scarcity: 8.0 = Rare info
Remarks: This can features the "Chicago" heading with white text and black border. There is also a plain white text variation.