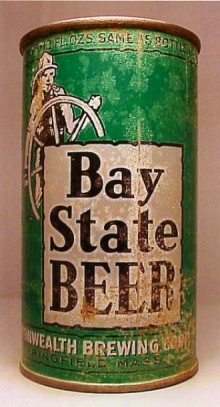 All Rights Reserved
Copyright © 2007 eBeerCans.com.
Bay State Beer
Commonwealth Brewing Corp.
Springfield, MA
Can Type: Flat Top info
Can Class: Opening Instruction info
Can Contents: 12 oz
Scarcity: 10.0 = Unique info
Book#: USBC 35-18, USBC-OI 85 info
Remarks: There are (5) variations of this can. This may be the only known example of this can.